In less than a week, on January 1, the 2008 finalists will be announced in eight categories for the Children's and Young Adult Bloggers Literary Awards, better known as the Cybils. This year, I wasn't able to serve on the Fantasy and Science Fiction committee as I have in the previous two years, due to a conflict of interest, so I'm on the outside looking in. Like everyone else, I'm eagerly waiting to find out the finalists in all of the categories, but especially in the Fantasy and Science Fiction categories. I'm so excited with anticipation that I feel like it's Christmas Eve all over again.
You can follow the
Cybils on their web site.
All updates, including announcements of finalists and winners, will be posted there. Even better, add the blog to your blog reader and get the updates automatically.
While we're waiting, I thought I'd post my picks for finalists in the SFF category. Keep in mind that I am NOT on the committee this year, and I have no idea what books they're moving towards for finalists. I'll be as surprised as anyone else. But these are the books that I'd be voting for, if I were on the committee.
In looking at the
nominees in the SFF middle/elementary category,
I discovered that I haven't read enough of them to be able to pick a shortlist. This surprised me a bit, because for the first part of the year, before I knew I wouldn't be able to be on the committee, I made a real effort to read as many books that I thought might be nominated as possible. But I must have been reading older, because I have read a number of the teen books, although no where near as many as I would have if I'd actually been on the committee. (You can go through a lot of books in two months of concentrated reading).
I'm not even going to attempt to choose a shortlist in the middle/elementary category, but here are the books that I'd like to see as finalists in the teen category:
Ratha's Courage
Disclaimer: Let me be clear up front that I'm not unbiased about this book, because I published it. However, if I didn't love it, I wouldn't have published it, and I still think it's one of the best books of the year.
Ratha's Courage
is the reason that I couldn't serve on the SFF committee; it would have been a conflict of interest.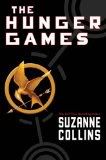 The Hunger Games
Children from conquered provinces are forced to compete in a reality TV-esque fight to the death.
Read my review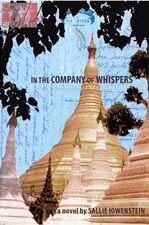 In the Company of Whispers
This is an amazing, unique, and genre-bending book. A frightening and poignant love story set in a dystopian society is complemented with old photographs, letters, and mementos from Burma.
Read my review
Little Brother
An exciting story about a teenager using technology to resist the Department of Homeland Security in a techno-thriller set in a near future close enough to our present to be frightening.
Read my review
Lonely Werewolf Girl
A wild, humorous, and outrageous story of two hapless and naive humans who are caught up in a battle for succession in the werewolf royal family. This was the book I nominated in the SFF category. I actually never reviewed it, but you can
Read some of my thoughts about it here.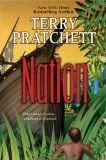 Nation
I just finished this book and loved it. After a tsunami wipes out an entire island nation, two young people try to find a way to survive and to make sense of the tragedy, and, as other refugees start trickling in, to rebuild civilization. It's hilarious and poignant and incredibly profound.
Read my review.